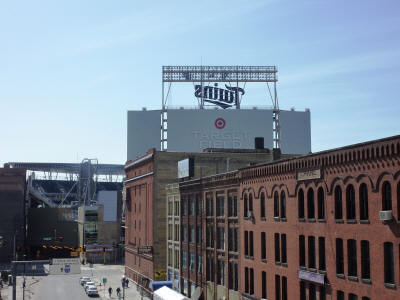 Welcome to Target Field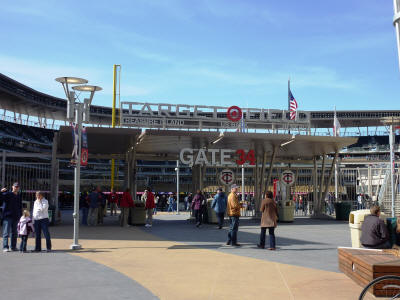 Kirby's Gate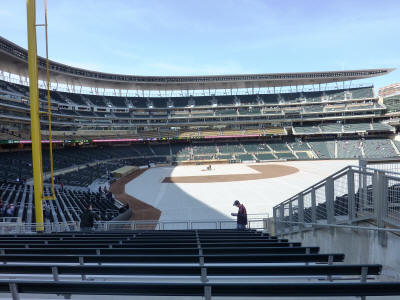 View from plaza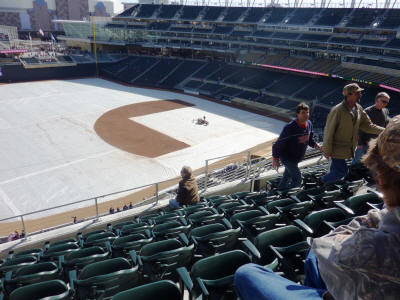 View from our seats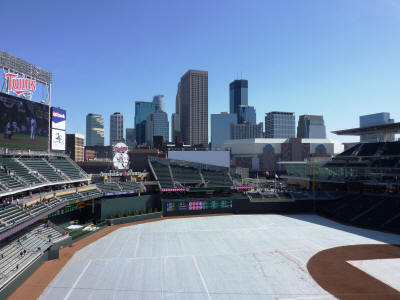 View of DT from our seats

Click on this pictures for an awesome panarama view of our seats!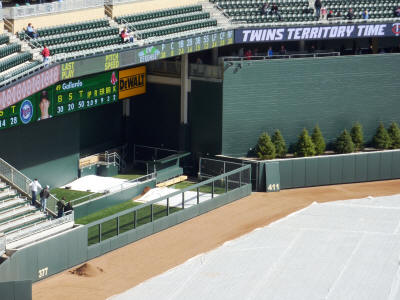 Bullpen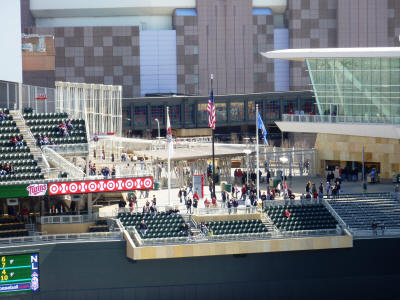 plaza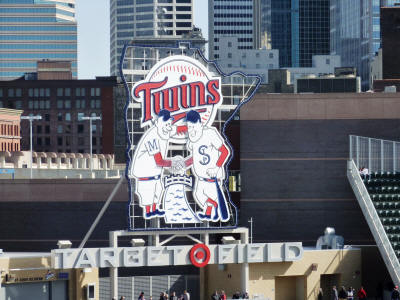 apparently Minne and Paulie (the two guys) do something when the Twins score a HR.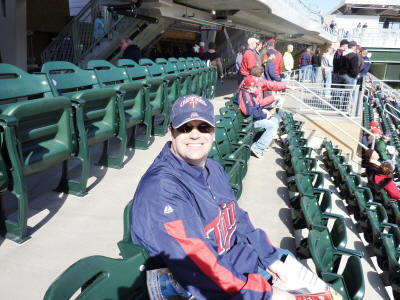 Eric in his seat.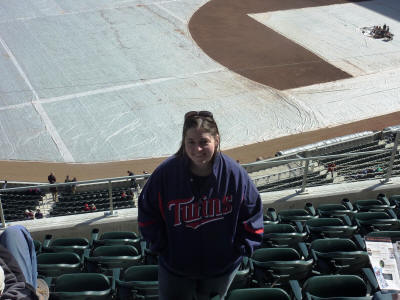 Kim down a few rows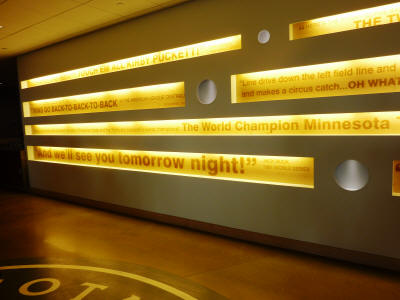 Legends Hall. My favorite quote "Touch 'em all Kirby!"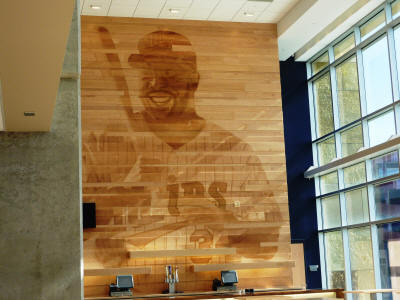 Kirby...how we loved you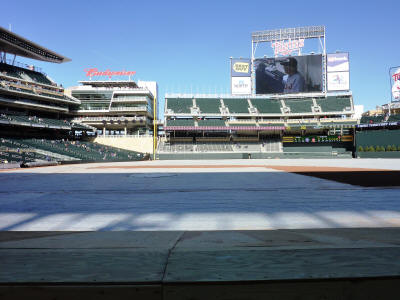 View from lower deck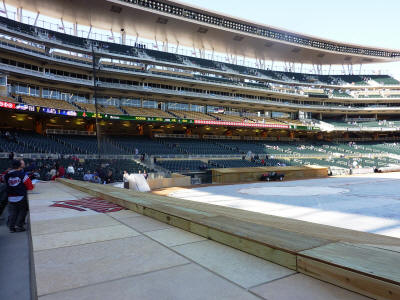 View from lower deck behind the Twins dugout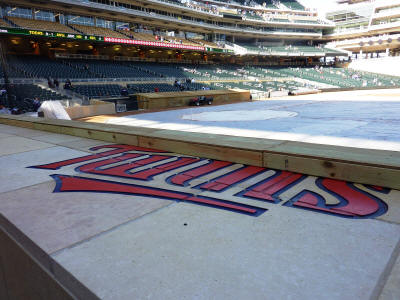 nice stone work...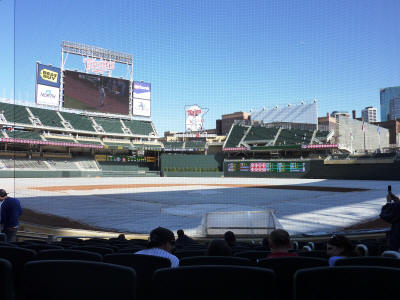 View from seats I can never afford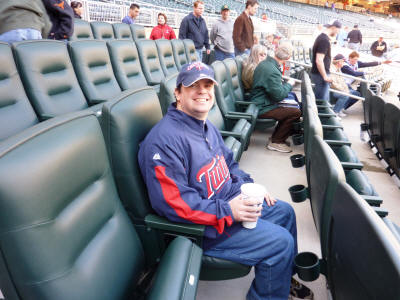 Soft recliner type seats....$14,000 a seat for the season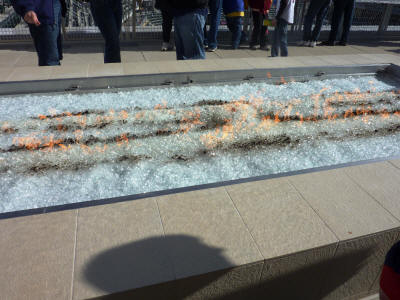 some heating thing on the Roof top deck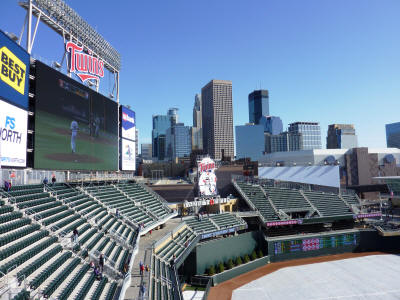 View from the roof top deck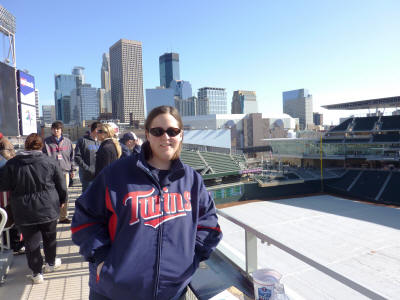 Kim on the roof top deck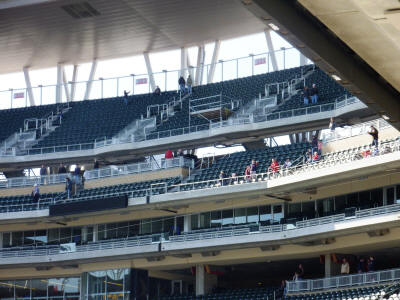 thats our section...the middle one